News
I am currently: At Tenerife
Prices
Ayurvedic Yoga Massage Therapy
My wonderful happiness packages
alegría package "Pico Viejo"
1 Personaltraining Pilates or Yoga

1 Meditation

2 Pilates or Yoga groupclass-participations

1 Ayurvedic Yoga Massage Therapy Treatment 75 Minutes
alegría package "Chinyero"
2 Personaltrainings Pilates or Yoga

2 Meditations

3 Pilates or Yoga groupclass-participations

2 Ayurvedic Yoga Massage Therapy Treatments 75 Minutes
alegría package "Timanfaya"
3 Personaltrainings Pilates or Yoga

3 Meditations

3 Pilates or Yoga groupclass-participations

3 Ayurvedic Yoga Massage Therapy Treatments 75 Minutes
"Staying awake!" | 3. - 10. October 2021 | Tuscany | Italy
We invite you to celebrate your conscious & joyful creativity.
Activate the dreamer within you.
Find your purpose.
And reconnect with Mother Earth.
During this week – in stunning Tuscany – you will taste the sweetness of abundance and relax your busy mind.
Discover your own natural and pre-determined path to a happy & healthy life!
Take a journey to your essence and let yourself shine!
It's time to wake up. Now!
***
Investment: 490 € (early bird price until September 3, 2021 afterwards 560 €) and you get a valuable, mindful and creative seminar programme.
We speak the language of love. The seminar will be held in German / English.
In addition, there is accommodation in the fabulous Podere Fiorli. The rooms are quaint & simple.
Room rates:
70 €/night in a room with 3 occupancy | 80 €/night in a room with 2 occupancy | 100 €/night in a single room. Shared bathrooms are available.
Included in this price: Vegetarian full board with breakfast, lunch, dinner, tea and coffee breaks – all meals are vegetarian and prepared with organic and as much as possible locally produced food | bed linen | towels | homemade organic hand and shower soap | use of the swimming pool.
Travel to Podere Fiorli is on your own and not included. On Sunday, 3 October 2021 you should be there by 3 pm.
Here you can get to know Podere Fiorli: https://amapachamamafoundation.org You have the possibility to arrive before 3 October and also to stay longer.
Podere Fiorli is a Franciscan monastery from the 1500's. It is located near Volterra, has been a peace-based foundation for 30 years and is now run by the Amapachamama Foundation. Podere Fiorli is a welcoming Tuscan farmhouse with its olive grove, vineyard, gardens and vegetable garden surrounded by nature; it is the ideal place for a retreat and inner reflection.
This place offers you the combined experience of community life with the opportunity to find peace and quiet. Here you will feel like you are part of a family and will gain memories that will stay with you forever.
Podere Fiorli is an oasis for everyone.
***
Distance from Podere Fiorli to:
Pisa airport = 45 min away
Florence airport = 1 h and 20 min away.
Airport from Bologna = 2 h and 20 min.
Airport of Rome = 3 h and half an hour
Milan airport = 4 hrs.
Nearest train station (Pontedera-Casciana Terme) = 40 min
Nearest bus stop (Splash) = 4 min.
Nearest bus stop (Volterra) = 20 min.
***
If you are travelling by car, we would be very happy if car pools could be formed.
The number of participants is limited to 16.
Outlook into the programme:
🌱 strong rituals
🌱 mindful yoga
🌱 healing singing
🌱 precious silence
🌱 unique sound healing
🌱 nourishing nature connections
🌱 active & calm meditations
🌱 vigorous Pilates training
🌱 exuberant dancing
🌱 precious ceremonies
🌱 auspicious laughter yoga
🌱 sitting in a circle at eye level
🌱 fulfilling karma yoga
🌱 precious time for you
🌱 creative painting
🌱 inspiring spontaneity
🌱 delicious vegetarian food
🌱 liberating letting go
🌱 touching heart connection
🌱 dreamlike moments
🌱 magical transformation
If you have any further questions, please do not hesitate to contact me.
What seminar participants say
"Hello Frank, so I really enjoyed "Time for yourself". I learned a lot about myself and my limits. Even though I feel all my muscles today, I am relaxed and happy to have achieved so much. The strength of the group has helped me and makes me feel extremly proud and well. They were all wonderful people. Thank you for that."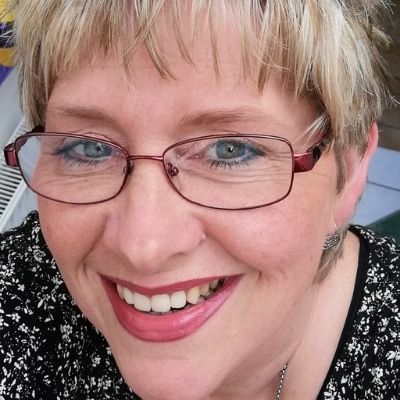 "Dear Frank my brother, I slept a lot after your seminar "Time for yourself". Now I feel so positively exhilarated by the many experiences and encounters with so many extraordinary people. It was an amazing experience and I am very grateful that I was able to experience it. I feel strengthened and a lot closer to myself again. And I look forward to the next time!"
"It was a very wonderful experience to find out what it is like to have your needs in the centre of attention without being the centre of attention yourself. Frank's light and at the same time very touching way of finding his tools, offers so many possibilities to make everyday life easier. I went home full of gratitude and a also pensive after a great weekend. I was touched by the silence in nature, moved by the Kundalini exercise and fascinated by the energy between the people."
Nina Metternich
Participant
"Dear Frank, I enjoyed the entire atmosphere. It was absolutely wonderful to watch how strangers opened up to each other and grew together in such a short time. The whole structure was very well coordinated. For a short time, I personally had problems with the transitions from one extreme to the other, however, was very surprised how well it actually worked. It was a very special experience. Thanks to you."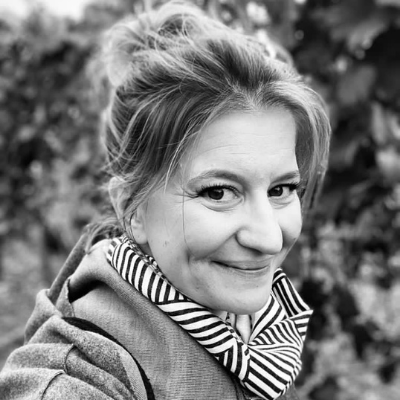 "Namaste dear Frank, I really liked your programme and I still feel inspired. I was very touched by you, your attentive and fine nature. The language you have for things, your guidance, the methods. I especially liked the blue mill, the meditation exercises, the mindful walking, Kundalini and the hike in the sunshine. During the hike I experienced the small impulses (cards on the ground) and the silence as very precious. I would like to thank you from the bottom of my heart for those special days".
Pilates & Yoga in Tenerife
Have you ever done Pilates or Yoga on the sea? I offer SUP (stand up paddling) Yoga and SUP Pilates in El Médano. You are a water sports enthusiast and want to book an individual beach training? I challenge you with TRX, Oov, Spinefit and other small equipment.
Groupclass
Indoor, Outdoor or Online
Card of 10 Personal Trainings
Bank transfer
Frank Felten
ES68 3076 0001 8726 3715 7724
Caja Siete
Giftcard
You want to make someone happy? You can also get all offers and your individual ideas as a giftcard!
"There is no way to happiness.

Happiness is the way."
Buddha
Send me your wishes and I will create a present that will amaze the recipient and make her or him happy!